PRÓXIMAS METAS/ NEXT GOALS:
1.
HD Externo espelho para backup de conteúdo já gravado do documentário 4 TB: Custo R$1320,00 
External mirror HD for backup of the documentary content: U$ 330,00
Atingir/Reach R$ 9.020,00
2.
Microfone Lapela Sony: R$4980.00
Mic Lapela Sony: $1289,00
Atingir/Reach: R$14.000,00
3.
Drone Mavic com bateria extra: R$ 3900,00
Mavic Drone with extra battery: U$997,00
Atingir/reach: R$17.900,00
4.Tripé de video para celular e 360 + carregador portátil: R$280
Video Tripod: U$ 73,00
Atingir/ reach R$18.180,00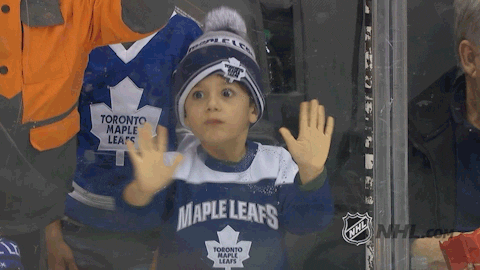 1. Nós acreditamos nas pessoas. We believe in people.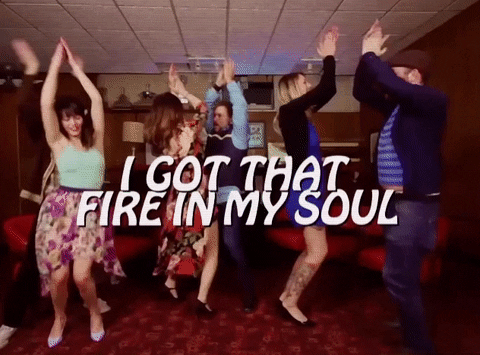 2.Nós viemos do Brasil, e conhecemos de muito perto alguns dos principais problemas do sul do globo. We came From Brazil, and we know very well the issues of southern hemisphere.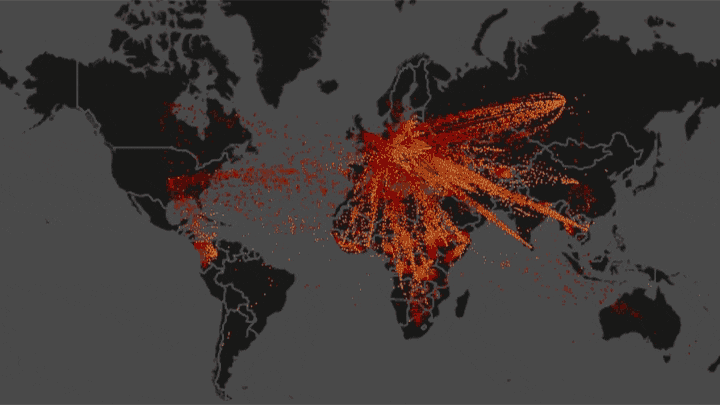 3.Nós vendemos todas as nossas coisas (que não era tanta coisa assim) e estamos exatamente aqui, completamente livres e com a mente aberta para dar um upgrade no cérebro. We've sold all our stuff (that was not so many things) and we are right here, completely free and open minded for a brainboost.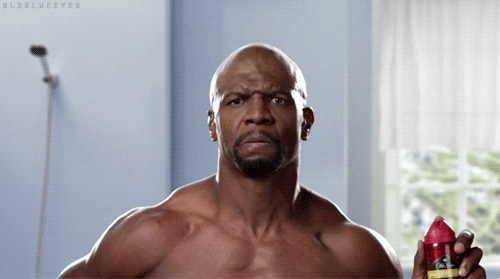 4. O amor nos move. Love moves us.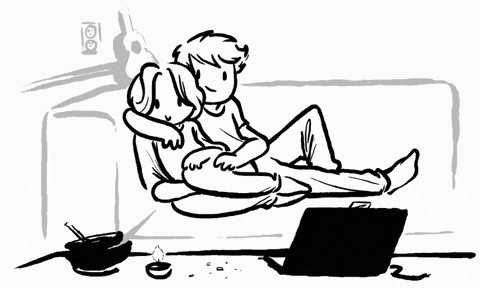 5. Porque nós queremos impactar positivamente bilhões de pessoas, e isso não é um sonho muito comum, então temos que encontrar com pessoas que pensam como a gente. Because we want to positively impact billions of people, and this is not a very common dream, so we have to meet some people who think like us. 
6. Porque não podemos mudar o mundo sozinhos, mas juntos temos certeza que vai ser fácil. Because we cannot change the world by ourselves, but we are pretty sure we can make it easily together.
7.Porque precisamos fechar o ciclo dar-e-receber para que o planeta se conecte como um todo. Because we need to fix the flux give-and-receive so the planet will connect as one.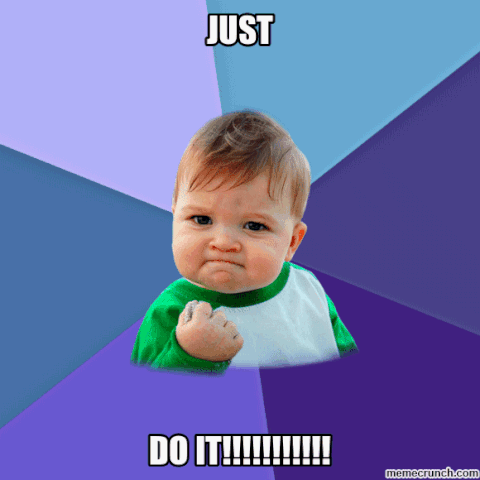 Terra Doce Lar é o projeto de um documentário colaborativo conduzido pela Interakt Films e pela Rede Bambuo com o objetivo de acelerar a grande virada exponencial que queremos ver no planeta Terra. Somos caçadores de tecnologias, ideias e pessoas que têm o potencial de impactar positivamente a vida de bilhões de pessoas, com base em altruísmo efetivo, ou seja, a utilização de dados globais para guiar a humanidade para as soluções dos os maiores problemas do mundo. E sim, esses problemas impactam diretamente a sua vida e de seus descendentes.
O Terra Doce Lar está indo de vento em popa, e recebeu ainda na fase de ignição em Berlin apoio do Search Inside Yourself, programa para ativar o potencial de foco do cérebro desenvolvido no Google (siyli.org), do Koh Hub, uma comunidade global de nômades digitais com sede na Thailândia (kohub.org), e do Money of Good, plataforma que projeta contribuir para a elevação do Índice de Felicidade Humana (FIB), remunerando a prática de meditação com uma nova criptomoeda que vem sendo desenvolvida na Alemanha alinhada com a agenda 2030 dos objetivos de desenvolvimento sustentável da ONU (moneyofgood.org), além da empatia de dezenas de desenvolvedores de todo o globo. 
CHEGOU ATÉ AQUI? Pule para a próxima parte abaixo 4 maneiras de ajudar a gente a ajudar o mundo. 
____
Earth Sweet Home is the project of a collaborative documentary conducted by Interakt Films and Bambuo Network with the goal of accelerating the great exponential turn we want to see on planet Earth. We are hunters of technologies and ideas that have the potential to positively impact the lives of billions of people, based on effective altruism, ie the use of global data to guide humanity towards solutions to the world's greatest problems. And yes, you also cause them (all of us), and these problems directly impact your life and your descendants.
The Earth Sweet Home is going strong, and had been in supported during the ignition phase in Berlin by Search Inside Yourself, a program to activate the maximum potential of the brain developed in Google (siyli.org), Koh Hub, a global community of digital nomads based in Thailand (kohub.org), and Money of Good, a platform designed to contribute to the raising of the Human Happiness Index (FIB), remunerating meditation practice with a new crypto-currency being developed in Germany aligned with the UN 2030 agenda for sustainable development (moneyofgood.org) and the empathy of dozens of developers across the globe.
Sim, estamos levando ao pé da letra esse "papo de mudar o mundo". Acreditamos fielmente que juntos e juntas podemos e vamos impactar muito mais que 1 bilhão de pessoas. Mas para isso, estamos meditando especificamente em duas leis fundamentais do universo abundante: 
Lei da atração:
Não precisamos ir muito a fundo na quântica para perceber que é real isso que falam que a gente atrai o que a gente quer, simplesmente porque é onde vai estar focado o nosso esforço e a nossa energia. E quando a gente não sabe o que quer, atraímos o que a gente vibra. Acontece que muita gente ainda não confia na Lei da atração, e joga sinais picados para o universo, ou sinais de dúvida, medo e escassez com frequência, atraindo isso para vida.
Se queremos um planeta melhor, mais feliz e abundante para todos, decidimos traçar um plano específico para isso, com metas claras e precisas, permitindo a visualização do processo. Temos confiança de que nossas ações e pensamentos estão conectados com o cosmos, e a serviço do bem maior. Por essa Lei fica claro perceber porque muitas pessoas de sucesso usam o mantra: "Sonhar grande e sonhar pequeno dá o mesmo trabalho". Mas é lógico, cada um só pode mudar a si mesmo e a própria realidade. O que vamos juntos fazer é gerar as ferramentas e informações necessárias para encorajar a aceleração da busca interna de cada um à caminho da felicidade. 
Lei do menor esforço:
A cada ação, obter o máximo de resultado com o mínimo de esforço. Gostamos muito da definição do Deepak Chopra, tendo essa como a quarta lei espiritual do sucesso no livro The Seven Spiritual Laws of Success. 
Esta lei é baseada no fato de que a inteligência da natureza funciona com facilidade sem esforço e preocupação. Este é o princípio da menor ação, sem resistência. Este é, portanto, o princípio da harmonia e do amor. Quando aprendemos essa lição com a natureza, facilmente satisfazemos nossos desejos.
Na Ciência Védica, a antiga filosofia da Índia, esse princípio é conhecido como o princípio da economia do esforço, ou "faça menos e realize mais". Em última análise, você chega ao estado em que nada faz e realiza tudo. 
_____
Yes, we are taking serious this "talk of changing the world". We faithfully believe that together we can and will reach more than 1 billion people. But for this, we are meditating specifically on two fundamental laws of the abundant universe:
Attraction law:
We do not have to go deep into quantum mechanics to realize that it's real what people say that we attract what we want, simply because that's where our effort and energy will be focused on. And when you do not know what you want, you attract what you vibrate. It turns out that a lot of people still do not trust the Law of Attraction, and play choppy signs to the universe, or signs of doubt, fear and scarcity often, drawing it to life.
If we want a better, happier and abundant planet for all, we have decided to draw up a specific plan for this, with clear and precise goals, allowing the visualization and especially with confidence that our actions and thoughts are connected with the cosmos, and in the service of the greater good. By this Law it is clear to realize why many successful people use the mantra: "To dream big and to dream small gives you the same work". But of course, each one can only change himself and his own reality. What we are going to do together is to generate the tools and information necessary to encourage the acceleration of one's inner quest for happiness.
Law of least effort:
With each action, get maximum results with minimum effort. We really like the definition of Deepak Chopra, having this as the fourth spiritual law of success in The Seven Spiritual Laws of Success.
This law is based on the fact that the intelligence of nature works easily without effort and concern. This is the principle of the least action without resistance. This is, therefore, the principle of harmony and love. When we learn this lesson from nature, we easily satisfy our desires.
In Vedic Science, the ancient philosophy of India, this principle is known as the principle of economy of effort, or "do less and accomplish more." Ultimately, you get to the state where you do nothing and accomplish everything.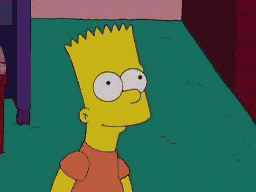 1- Nos ajude a fazer barulho. Help us to make noise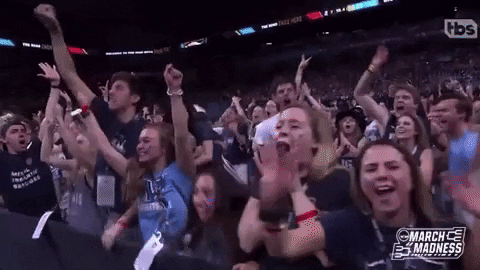 Conte para os seus melhores amigos, mestres, jornalistas e anjos da guarda. Use suas redes sociais para falar o porquê você acredita que colaborar com esse projeto significa fazer parte de um movimento global de expansão da consciência humana. Tell your best friends, masters, journalists and angels. Use your social media for talking why you believe that collaborating with this project means to be a part of a global movement of human consciousness expansion. 
2- Doe. Donate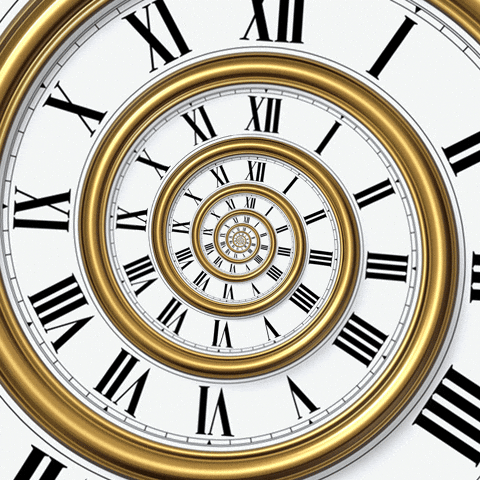 Doe seu tempo, sua alegria e sua palavra de resiliência. Fale com a gente. Deixe um comentário na Vakinha. Donate your time, your joy and your word of resilience. Talk to us. Leave a comment on Vakinha.
3- Faça um investimento. Make an investment.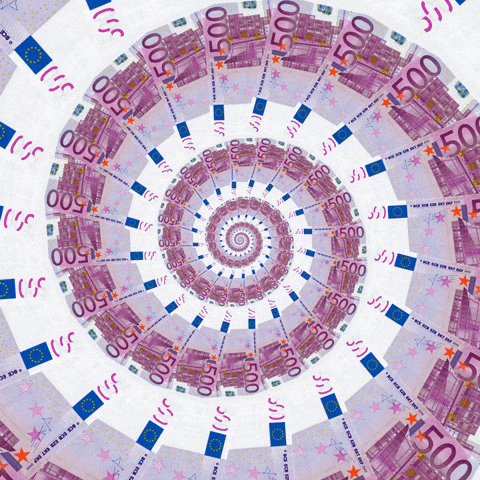 Trabalhamos e estudamos por um mundo em que todo mundo seja milionário. Em que todos tenham tempo e recursos de sobra para desfrutar da companhia de amigos e familiares, desenvolver inteligência emocional e social e se conectar com a natureza e com a arte. Não é ficção, é futurismo. Sabemos que é possível e vemos os meios para isso, então a gente te convida a deixar o seu dinheiro encontrar fluxo, isso significa que qualquer valor que você estiver disposto a desapegar certamente vai retornar para você exponencialmente por meio de informação e mudança. We work and study for a world where everyone is a millionaire. Where everyone has the time and resources to spare and enjoy the company of friends and family, develop emotional and social intelligence, and connect with nature and art. It's not fiction, it's futurism. We know it's possible and we see the way to it, then we invite you to let your money find flow, it means that whatever value you are willing to let go certainly will return to you exponentially through information and change.
4-Junte se a nós e se torne um Tech Hunter. Join us and become a Tech Hunter.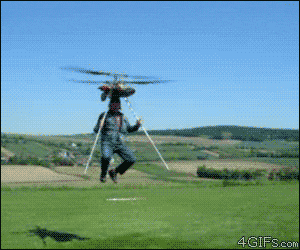 Quer fazer parte deste movimento global do altruísmo efetivo e fazer algo que realmente importe para o mundo? Você tem 80 mil horas na sua carreira, e se quiser fazer algo para valer pra mudar os principais problemas do globo, vai ter que fazer as escolhas certas. Pesquisa de dados Globais é considerada como uma das maneiras mais efetivas e também mais negligenciadas de guiarmos os passos da humanidade orientados por informação útil.
Se você embarcar nessa você vai encontrar um monte de atruistas efetivos pelo planeta acreditando em fazer a grande virada exponencial acontecer. 
Quer escrever o roteiro do Earth Sweet Home com a gente?
Acesse o grupo do facebook e comece a cocriar com a gente: 
https://www.facebook.com/groups/EarthSweetHome/learning_content/ 
Tem em mente conteúdo, pessoas, ações, ideias ou tecnologias promissoras que podem contribuir para a mudança do planeta? Ou é desenvolvedor de alguma tecnologia que pode impactar positivamente a vida de bilhões de pessoas e gostaria de ganhar impulsionamento com esse documentário? Ou quer colaborar com este projeto de outras maneiras?
Então preenche o fomulário de cocriação do Terra Doce Lar:
bit.ly/cocrieamor
Acreditamos na inteligência coletiva. 
____________________
Do you want to be part of this global movement of effective altruism and do something that really matters to the world? You have 80.000 hours in your career, and if you want to do something to change the world's pressing problems, you'll have to make the right choices. Global Data Research is regarded as one of the most effective and also most neglected ways of guiding data-driven mankind's footsteps.
If you embark on this you will find a lot of effective altruists around the planet believing in making the big exponential turn happen.
Do you want to write the Earth Sweet Home Screnplay with us?
Get into ESH facebook group and start to cocreate with us:
https://www.facebook.com/groups/EarthSweetHome/learning_content/
Do you have promising content, people, actions, ideas or technologies in mind that can contribute to planetary change? Or are you developer of some technology that can positively impact the lives of billions of people and would you like to gain momentum with this documentary? Do you want to support this project some other way?
So fill the Earth Sweet Home cocreation form:
bit.ly/cocreatelove
We believe in collective intelligence.
A tecnologia permite hoje que a humanidade compartilhe de maneira global o que possui de mais poderoso: a inteligência.
"A inteligência coletiva é uma inteligência distribuída por toda parte, incessantemente valorizada, coordenada em tempo real, que resulta em uma mobilização efetiva das competências".
____
Technology today allows humanity to share in a global way what it possesses of the most powerful: intelligence.
"Collective intelligence is a distributed intelligence everywhere, incessantly valued, coordinated in real time, which results in an effective mobilization of competencies."
Temos uma intuição de que a mudança do mundo é feita por cada um de nós, pela mudança de hábitos que aprendemos e reproduzimos a cada dia, mas só a intuição não basta. Nós como seres humanos precisamos de dados e informações consistentes para nos convencermos de quais hábitos inconsciêntes precisamos transformar, para cuidar do nosso planeta e das pessoas que nos cercam, e principalmente de nós mesmos. E esse é o porque de alimentarmos a inteligência coletiva, gerar dados que te tragam a iluminação de como viver mais feliz e conectada(o) com a vida.  
_____
We have an intuition that the change of the world is made by each of us, by the change of habits that we learn and reproduce every day, but only intuition is not enough. We as human beings need consistent data and information to convince ourselves of what unconscious habits we need to transform, to take care of our planet and the people around us, and especially of ourselves. And that is why we are going to feed the collective intelligence, generate data that will bring you the illumination of how to live happier and connected with life.
Essa pergunta é muito recorrente para nós, afinal não tínhamos tantas coisas assim para vender a ponto de ser o suficiente para dar uma volta ao mundo. A grande questão, é que estamos saindo da lógica da sobrevida e partindo para a lógica da fé absoluta, onde acreditamos que tudo o que produzirmos em benefício do bem comum retorna para nós em abundância. E abundância significa ter acesso a tudo o que quisermos, na hora que quisermos, e os meios pelos quais ela se apresenta são os mais diversos. E a gente acredita que você, se está lendo isso até aqui, é porque entende as razões para fortalecer a cultura da colaboração. 
______
This question is very recurrent for us, after all we didn't have so many things to sell to the point of being enough to go around the world. The big question is that we are moving from the logic of survival to the logic of absolute faith where we believe that whatever we produce for the benefit of the common good returns to us in abundance. And abundance means having access to everything we want, whenever we want, and the means by which it presents itself are the most diverse. And we believe that if you are reading this far, you understand the reasons for strengthening the collaboration culture.
MARINA MIRANDA
Tech Hunter, hoje cuida da área de conexão de redes da Rede Bambuo. Filha de empreendedores e ativistas sociais, foi educada em uma escola filantrópica, onde a prática de meditação, horta, desenvolvimento da espiritualidade e do sentimento foram matérias do currículo. Em 2014 criou o blog "Quanto custa ser feliz" e deu uma volta ao mundo (14 países) com U$3 dolares por dia. Em 2015 foi uma das fundadoras da Rede Bambuo, rede de realização de desejos coletivos onde atuou em diversas áreas, como a fundação da campanha Mais Pontes Menos Muros, por um mundo onde o direito de migrar seja celebrado, e projetos como o Mulheres que Inspiram o mundo, na área de engajamento de redes colaborativas, captação, crowdfunding, e coordenação de projetos. É Top Collaborator do Money Of Good, pela rede Prospera (www.prsp.me/), como Head of Crowdfunding Strategy, plataforma que une neurosciência e blockchain onde as pessoas ganham dinheiro praticando meditação e com seus rendimentos promovem um novo modelo econômico muito mais justo e sustentável (www.moneyofgood.org). Agora Marina começou mais uma empreitada abraçada pela Rede Bambuo, o projeto Earth Sweet Home, onde pretende engajar bilhões de pessoas por meio de Global Research e informação audiovisual.
_
Tech Hunter, today takes care of the network connection area of the Bambuo Network. Daughter of entrepreneurs and social activists, she was educated in a philanthropic school, where the practice of meditation, gardening, development of spirituality and feeling were curriculum matters. In 2014 she created the blog "How much it costs to be happy" and it circled the world (14 countries) with $ 3 dollars per day. In 2015 she was one of the founders of the Bambuo Network, a network of collective desires where she worked in several areas, such as the foundation of the More Bridges Less Walls campaign, for a world where the right to migrate is celebrated, and projects like Womens tha inspire the world, in the area of collaborative networking, crowdfunding resources, and project coordination. It is Top Collaborator of Money of Good, by the network Prospera (www.prsp.me/), as Head of Crowdfunding Strategy, platform that joins neuroscience and blockchain where people earn money practicing meditation and with their income promote a new economic model much more fair and sustainable (www.moneyofgood.org). Now Marina has started another endeavor embraced by the Bambuo Network, the Earth Sweet Home project, where she intends to engage billions of people through Global Research and audiovisual information.
LEANDRO LIMA
Leandro Lima é autodidata estimulado por testes desde a infância de sua mãe psicopedagoga. Curioso por natureza, é difícil definí-lo, mas dentre muitas outras empreitadas, é investidor do mercado das criptomoedas, músico, desenhista e apaixonado por cinema. Bacharel em Desenho Industrial com habilitação em arte gráfica, sua paixão por estudo de cinematografia o fez criar a Interakt Films, rede de cinema descentralizada para impacto social e ambiental.
Seu propósito gira em torno de criar um ambiente de interação para capacitação em audiovisual de jovens no Brasil, continente africano, dentre outros países em desenvolvimento com a criação de um Token que tem sido desenvolvido em ambientes como da prospera e da Rede Bambuo. É Top Collaborator do Money Of Good, como consultor criativo e motion designer. Cocriou o projeto Earth Sweet Home e partiu para uma volta ao mundo como diretor de fotografia, cieneasta e Tech Hunter.
___
Leandro Lima is self-taught and stimulated by tests since the childhood of his psychopedagogue mother. Curious by nature, it is difficult to define it, but among many other works, he is an investor in the market for crypto-coins, a musician, a designer and a passion for cinema. Bachelor of Industrial Design with qualification in graphic art, his passion for cinematography study made him create Interakt Films, a decentralized cinema network for social and environmental impact.
Its purpose is to create an interactive environment for the training of young people in Brazil, the African continent, among other developing countries, with the creation of a Token that has been developed in environments such as Prospera and Bambuo Network. He is Top Collaborator for Money Of Good, as creative consultant and motion designer. He co-created the Earth Sweet Home project and set off for a round the world as director of photography, film-maker and Tech Hunter.
VOCÊ
Só somos verdadeiramente nós, se pudermos contar com você. Quem é você? 
Se sentiu sintonizado com o projeto e quer participar ativamente? Por favor preencha o formulário de cocriação em bit.ly/cocrieamor
ou envie um e-mail para earthsweethomebr@gmail.com
YOU
We are truly ourselves only if we can count on you. Who are you?
Have you felt attuned to the project and want to participate actively? Please, fill the cocreation form at bit.ly/cocreatelove
or send an email to earthsweethomebr@gmail.com
_____
Interakt Films é produtora da industria do cinema digital, com vasta experiência em conteúdo audiovisual. Foi concebida em 2011, além de produção de conteúdo próprio, oferece amplo espectro de serviços como design e animação 2D, 3D, trilhas sonoras personalizadas, clipes, interações 360, VR, e gravação em sets de filmagens profissioais no Brasil e no Exterior. 
A produtora dirigiu diversos filmes curtas, médias e longa metragens, tendo assumido em 2018 a direção de fotografia do curta "O Foguete" a ser lançado em 2019 sob alta expectativa da midia e profissionais do cinema, e agora oferece o suporte de produção audiovisual ao documentário Terra Doce Lar.
Especializado em direção de fotografia dirigida por Leandro Lima, fundador da Interakt Films, aplica conhecimento, amor, criatividade e tecnologia para criar conteúdo audiovisual e comunicação de qualidade com foco direcionado para o impacto social e ambiental por meio da rede Interakt Social Lab.
Além da produção de conteúdo, a Interakt Films e sua afiliada Interakt Social Lab produzem cineclubes itinerantes para impacto social com vasta cartela de filmes do brasil e estrangeiros.
__
Interakt Films is a producer of the digital film industry with extensive experience in audiovisual content production. It was conceived in 2011, in addition to producing it's own content, offers a broad spectrum of services such as 2D and 3D animation design and animation, personalized soundtracks, clips, 360 interactions, VR, and professional recording sets in Brazil and abroad.
The producer directed several short films, mediums and feature films, taking over in 2018 the photography direction of the short film "O Foguete" to be released in 2019 under the high expectations of the media and film professionals, and now offers the support of audiovisual production to the Earth Sweet Home documentary project.
Specialized in photography direction led by Leandro Lima, founder of Interakt Films, he applies knowledge, love, creativity and technology to create audiovisual content and quality communication with a focus on social and environmental impact through the Interakt Social Lab network.In addition to content production, Interakt Films and its affiliate Interakt Social Lab produce traveling film clubs for social impact with a wide range of films from Brazil and abroad.
MIDIAS:
www.facebook.com/Interaktfilms
twiiter.com/interaktfilms
steemit.com/interaktfilms
instagram @InteraktFilms
O Bambuo é uma rede de realização de desejos coletivos. Utilizamos as ferramentas das redes para promover interações entre Nós que tenham sonhos em comum e expertises complementares.
Começamos como um coletivo que promove marketing de experiência para o impacto social, tanto no sentido de realizar experimentos de transformação social, como de provocar experiências para despertar nas pessoas o amor pelas causas sociais com o objetivo de dar visibilidade para ONGs e projetos e negócios de impacto, com foco em engajamento de redes em causas de interesse coletivo em busca da concretização de futuros comuns desejáveis.
facebook.com/RedeBambuo
__
Bambuo is a network for making collective dreams come true. We use networking tools to promote interactions between us who have common dreams and complementary expertise.
We've started as a collective that promotes brand experience for social impact, both in the sense of conducting social transformation experiments, and of provoking experiences to arouse in people the love of social causes with the objective of giving visibility to NGOs, projects and impact business, focusing on network engagement in causes of collective interest in the pursuit of desirable common futures.
facebook.com/RedeBambuo
Links: 
Ranking of happiest countries in the world in 2018
http://worldhappiness.report/ed/2018/
https://countryeconomy.com/demography/world-happiness-index
The 7 spiritual Laws for success
https://chopra.com/articles/the-7-spiritual-laws-of-success